Chester Zoo
12.7.17
Maths Party Day 7.7.17
Thank you to all the grown-ups who came along to our 'Maths Party Day.'
We have enjoyed learning about Pirates!
We Monday we celebrated 'Latin Day' and had a workshop delivered by a Roman Soldier…
Money
We are looking forward to enjoying our last half term in Reception, its almost time to go into Year One!
Our tadpoles are changing into frogs!
"Miss look it's a froglet!"
"Miss, I'm going to look in the book. I can see it in the book…stage 3 it grows legs."
We have been using junk materials to make our own dinosaurs.
"Miss, I'm going to use these as the horns…it needs three."
"I am going to use this as its neck..it is very long. "
Based on lots of children's interests we have started our new topic of 'Dinosaurs' look at some of the exciting things we have been doing this week…
Dinosaur fun at home…
What is your favourite Dinosaur?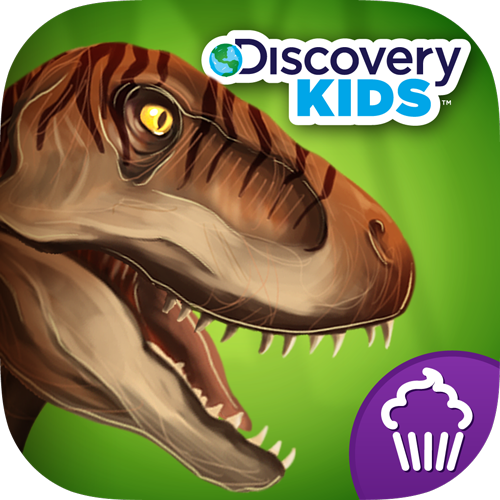 This week we have also been learning to tell the time, we have been completing challenges to see what we can do in one minute and use language related to time.
We enjoyed reading 'What's the Time Mr Wolf?' and began to recognise o'clock times.
We have enjoyed playing in the sunshine…
We have been finding half and sharing objects…
15.5.17-Norman the Slug with the Silly Shell
Click on the picture to listen to the story.
8.5.17-Superworm
Some of the boys have been very keen to find different bugs in our garden so we decided to read Superworm.
In Maths we have been trying to find half…
1.5.17- What the Ladybird Heard Next…
Lanky Larry and Hefty Hugh are up to no good again…We have been creating wanted posters to help catch the terrible thieves!
24.4.17-What the Ladybird Heard
Click on the video above to listen to 'What the Ladybird Heard' Song
17.4.17
Maths-Subtraction
Practical Ideas to support learning 'Subtraction' at home…
                Subtraction Support for Parents
T-N-895-Subtraction-Powerpoint (1)
On Thursday we went to Farmer Teds…
Some children have been designing their own farms and building them using our construction materials.
3.4.17-Easter Week
We learnt about the Easter Story and tried some Hot Cross Buns. Jasper said; "They're delicious! Can I have another one please?"
We also enjoyed our Spring Walk and trip to Sefton Park Library…
Look at our amazing independent writing!
Look at our amazing independent writing!
Click below to find lots of spring videos and activities….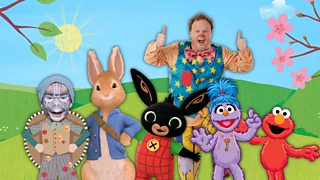 We are currently using practical objects to help us subtract/take away…Click on the image below to play some subtraction games at home.
'
27.3.17
This week we have been reading 'Jack and the Beanstalk
We have been building our own castles…
We found an enormous footprint outside, some children decided to investigate who it could belong too,,.
We decided it belonged to the Giant so some other children worked together to create a trap just in case the Giant tried to come back again…
We have been painting our pictures of our favourite part of the story…
20.3.17 We had a visit from some very special heroes this week…
13.2.17
We have been planting our own seeds…
6.3.17
27.2.17- We've had a very busy week filled with pancakes, books and lots lots more! 
Shrove Tuesday 2.3.17
We read 'Mr Wolf's Pancakes' and had ate some delicious pancakes….
Some children had a go at flipping pancakes and we had our own pancake races in PE.
Ash Wednesday
WORLD BOOK DAY 2.3.17
Look at our amazing costumes…
We went into the hall to show everybody our amazing costumes. The school council decided that Jasper had the best costume. Well done Jasper!
We also enjoyed sharing books with our friends in Reception and Year 2. What is your favourite book?
We had a lovely time with Mrs Langford learning lots of new songs in our very first music lesson….
13.2.17
We are really enjoying PE this Term, we are getting much better at getting changed independently and controlling a large ball.
6.2.17
We have been counting accurately to find the total of two groups. 
Click on this link to play this game at home.How many spots can you see altogether?
This week we have continued to learn lots of new things linked to the story 'Lost and Found.'
We have been learning all about Antarctica and what it would be like to visit there.
We have even been writing our own lists of things we would pack in our suitcase as well as experimenting with ice and water.
On Wednesday, we went to the Library to find books about Penguins and other exciting things. We all behaved like superstars and had an amazing time!
On Friday we decided to have 'Frozen Friday as lots of the children have been keen to put on a frozen show…we had a delightful time! '
We made a 'show poster' and tickets and we even set up a stage and seats for our show.
We also created beautiful frozen pictures and made delicious cakes…
30.1.17
We found a box, it came from the South Pole!
23.1.17
Click on the picture to listen to the story.
We wrote a list of all the animals who went into Percy's Hut.
This week we will be finding one more than a number or one more than a group of objects.
Watch 'Numberjacks' explain one more!
This week we will also be learning about Chinese New Year.
Click on the image to find out more about Chinese New Year 2017.
Maybe you could visit China Town on Sunday to see the celebrations and watch the Dragon dance.
We tried lots of different Chinese food on Friday.
We love Guided Reading!
9.1.17 and 16.1.17
The 'Stick Man'
What is your favourite part of the story? Why?
We went on a hunt for sticks around our school ground. We used these sticks to make our own 'Stick Man'
 Can you make your own Stick Man at home? 
The Stick Man was thrown into the river and he floated down the stream. What other objects can you think of that can float or sink? 
Click here to watch a video about floating and sinking.
Click here to play a game based on big and small.
Click here to play a game based on longer and shorter
We have been trying to find objects which are longer and shorter than The Stick Man.
A very special visitor came to our class….meet 'Buddy the Elf.'
We decided to make him a special house to live in whilst he stayed with us.
On Thursday we were very sad because Buddy had disappeared. We made lost posters to put up around our school…
Luckily, we found him again on Friday. He had left a special surprise for us….
Maths
We have been 2d Shape detectives….
We have been making shape pictures….
We have been making repeating patterns….